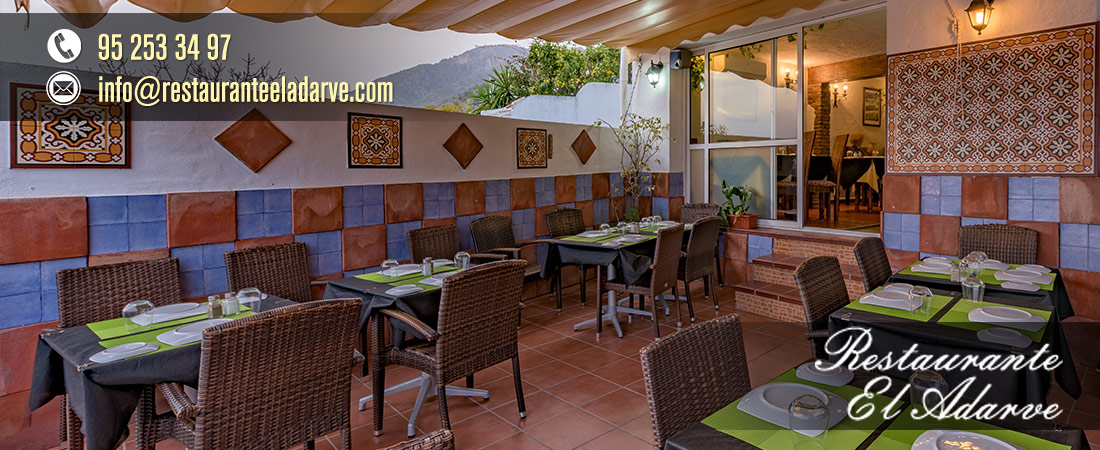 A corner with traditional flavor
Even now a days, frigiliana is full of corners that mawtain the tradicional flavour, wich reminds uso f past times. Where first moorísh, and later christians left their trace, still visible today in the most diverse nook and crany`s.
Restaurant the adarve Lodz all the typical and tradicional flavour of the area. Situaded precisley in one of the most picturesce Adarves of the village, it maintains its decor in a rustic style that integrates it perfectly in to the area.
Inside you can enjoy the winter days. All though thanks to our privilegded climate, nearly any day of the year you can sit on our terrace with views to the sourrownding land and village.